Posted by Amanda Ullman on 8 May 2020
Hello again from the School of Nursing and Midwifery at Griffith University, and Children's Health Queensland.
We are conducting the second phase of a research study to identify priorities for paediatric nursing research. Thanks to those whom completed the first phase.
We are asking if you would be willing to take about 15 minutes to complete a short questionnaire to describe what you think is a priority for paediatric nursing research. Participation is completely voluntary, and your answers will be anonymous. This project has been granted ethics approval by Griffith University, Human Research Ethics Committee (2019/496) and Children's Health Queensland Hospital and Health Service Human Research Ethics Committee (LNR/19/QCHQ/55019).

If you would like to participate, please click on the link for the survey and additional information:
Lime Survey link:
https://prodsurvey.rcs.griffith.edu.au/prodls200/index.php/927695?lang=en

If you have any questions, please do not hesitate to contact Dr Helen Petsky (Principal Investigator) at h.petsky@griffith.edu.au
Please forward this information to others in your network who are interested in research involving paediatrics, including parents who utilise health care.
We really appreciate your time and support for our project!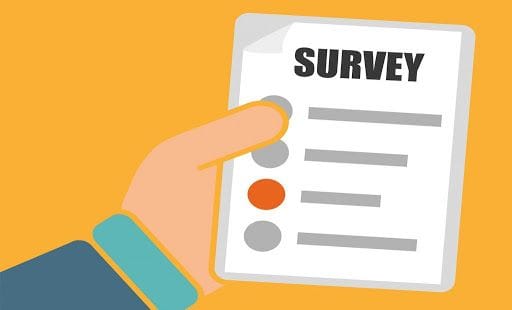 Posted on 30 June 2019
Our PATTERN new project is coming soon

Project topic: Identifying research priorities for paediatric nursing in Australia
High quality research is necessary to inform nursing practices within paediatrics, to prevent harm and promote
recovery. Recently funded by the Griffith University School of Nursing and Midwifery, the purpose of
this study is to bring together clinicians, consumers and health service executives to identify and prioritise
research questions for paediatric nursing.
We are aiming to get agreement on the "top-ten" most important paediatric nursing research questions.
A three phased project based on James Lind Alliance methodology:
Phase One "Ideas-gathering" Survey: Engaging a diverse range of stakeholders and disseminating an
online survey through their resources.
Phase Two "Prioritisation" Survey: After shortlisting responses from phase one, another survey sent to
rank research questions.
Phase Three Final top ten consensus workshop: Agreed via consensus at a final workshop with
stakeholders.
For more information, or to get involved, please contact Dr Helen Petsky (h.petsky@griffith.edu.au)
Posted by Amanda Ullman on 31 May 2019

Next week we are excited to have a guest speaker at our PATTERN event. Sharon O'Brien is an Executive with
PREDICT
- a highly successful paediatric ED research collaborative.

Sharon will be sharing her experience and insights on how to do great things in paediatric research, and how we can all work together. In addition to her role within PREDICT, Sharon is a Registered Nurse and Research Nurse Coordinator in the Emergency Department at Perth Children's Hospital, Western Australia.
Sharon trained at the West Australian School of Nursing and Edith Cowan University, Western Australia and has completed a Certificate of Paediatrics. She has been working in Paediatric Intensive Care and Emergency for over 25 years and has been involved with research within the Emergency Department and working with Paediatric Research in Emergency Departments International Collaborative (PREDICT)since 2009.
Sharon coordinates the research being undertaken within the Emergency Department at PCH and is currently involved with the PREDICT Bronchiolitis Guideline Development and Knowledge Translation projects and is the Australian Coordinator for the international randomized controlled trial comparing epinephrine and dexamethasone to placebo in the treatment of infants with bronchiolitis. Sharon is a Ph.D candidate and her work with PREDICT on the formulation of an evidence based, Australasian clinical practice guideline for infants presenting to, and admitted into hospital, with bronchiolitis will contribute to her doctoral degree.
To access the meeting room, come across the road from QCH, and come straight up the lift to level 6. You will see the meeting room straight across. No pressure or tricky questions, come along if you're interested in being part of the conversation about paediatric nursing research!