Children's Health Clinician Researcher Development Program
Posted on 6 July 2021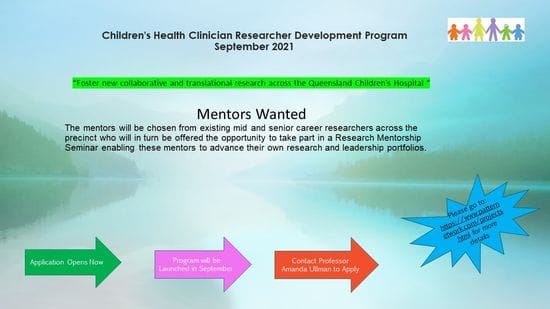 We have been working on a developing the long awaited Children's Health Clinician Researcher Development Program which will be launched in September 2021.
This is a UQ CHRC and Children's Health Queensland initiative.
The goal of the program is to foster new collaborative and translational research across the Queensland Children's Hospital and Centre for Child Health Research precinct by increasing the number of new clinician researchers and fostering the development of existing early career researchers.
For more information, please click the link: Children's Health Clinician Researcher Development Program